Data2Dash supported the board of a leading European Online Retailer with a Data Integration and Hamonisation project aimed at reducing Data Processing times, increasing Data Accuracy and creating Reliable Insights that can be easily shared throughout the organisation. A key outcome from the proof of concept (POC) was that the existing IT landscape and data tools were not being fully utilised due to a siloed approach to Data Management, which was not adequately fulfilling the requirements of the business.
Key to the success of this project, was creating a Data Strategy function in the organisation that maintains and has End to End Ownership of the Data Infrastructure together with Business Management. This resulted in a data infrastructure set up, covering varying systems and file formats with inconsistent data naming conventions being transformed into cohesive and reliable data sets. These datasets made it possible to create Dashboards and Data Visualisations with insights into how to improve online retail performance, but also the ability to track performance across Business Functions.
The below infographic shows the organisational structure, process and technology implemented to realise this Data Infrastructure Solution.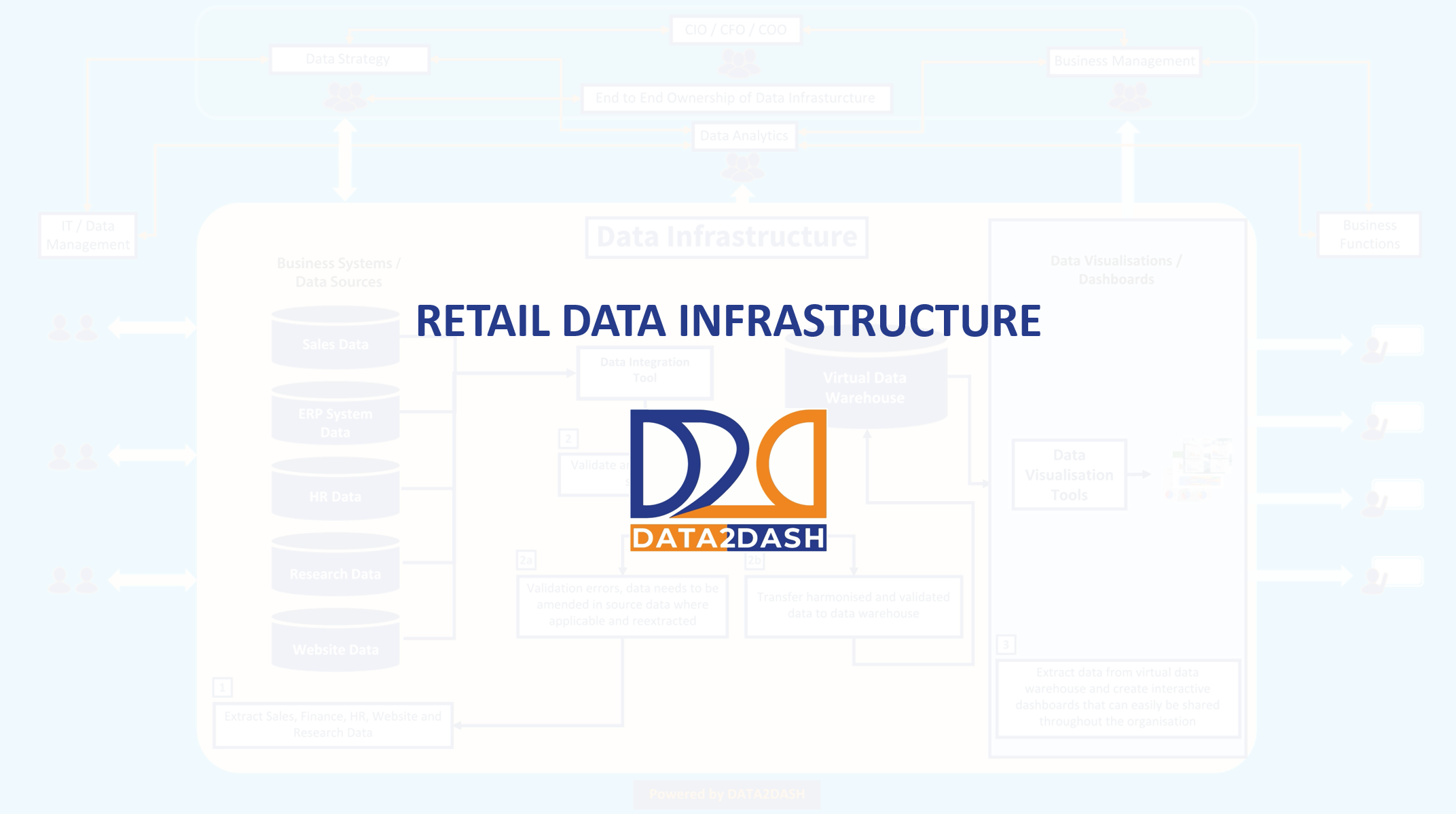 EXPLORE OUR OTHER INFRASTRUCTURE SOLUTIONS
EXPLORE MORE INTERACTIVE DASHBOARD SOLUTIONS