REAL ESTATE INVESTMENT DATA
Data2Dash built a Data Integration and Analytics Solution for a Real Estate Investment Fund to connect disparate data sources for a data analytics platform, with the aim of improving fund performance, while at the same time providing investors the ability to track the performance of their portfolio in real time.
The proof of concept (POC) highlighted that a substantial improvement could be achieved by enhancing the link-up between IT / Data Management, the Data Analytics team and Fund Managers. This led to the recommendation of  a Data Stratey Function that has End to End Ownership of the Data Infrastructure together with the Fund Managers, who are closest to the client (Real Estate Investors) and best placed to understand the business requirements.
Providing clarity around the ownership of the Data Infrastructure and more directly linking this to the Business Requirements, made it possible to determine which data needed to be integrated, to produce the insights required by the Fund Managers and the Investors they serve. The solution implemented, resulted in data insights that increased Investment Returns through an analytics platform that further improved service delivery to investors.
The below infographic shows the organisational structure, process and technology implemented to realise this Data Infrastructure Solution.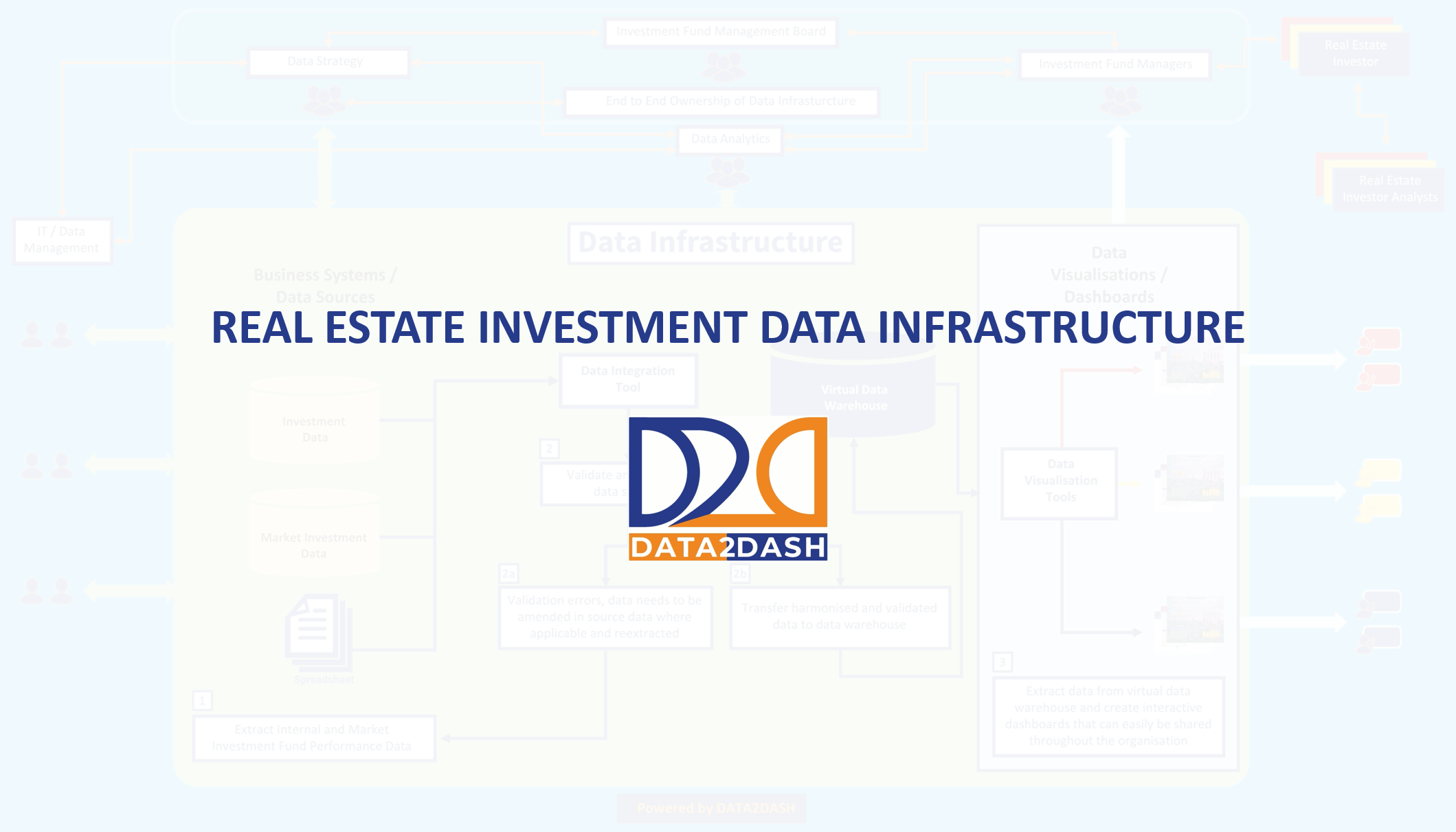 EXPLORE OTHER DATA INFRASTRUCTURE SOLUTIONS
EXPLORE MORE INTERACTIVE DASHBOARD SOLUTIONS