LOGISTICS FINANCIAL ACCOUNTING DATA
Data2Dash built and implemented a Data Migration tool for the Program Management function of a Global Logistics and Transportation provider to support the European roll-out of the Group SAP ERP system. The Data Migration Solution was built to enable the migration of Financial Accounting Data from the European subsidiary's legacy systems to the Group ERP system.
The Data Migration solution implemented led to a significant reduction of data migration processing times and provided clarity through End to End Ownership of the Data Migration Infrastructure, which furthermore enhanced a shared understanding of the data. It also increased the Data Accuracy in the Group ERP system, which was pivotal in preparation for the Finance Back Office transition to the Shared Service Centre function and impending migration over to the in-memory Platform as a Service (PaaS) SAP HANA ERP solution.
The below infographic shows the organisational structure, process and technology implemented to bring the Data Infrastructure Solution into realisation.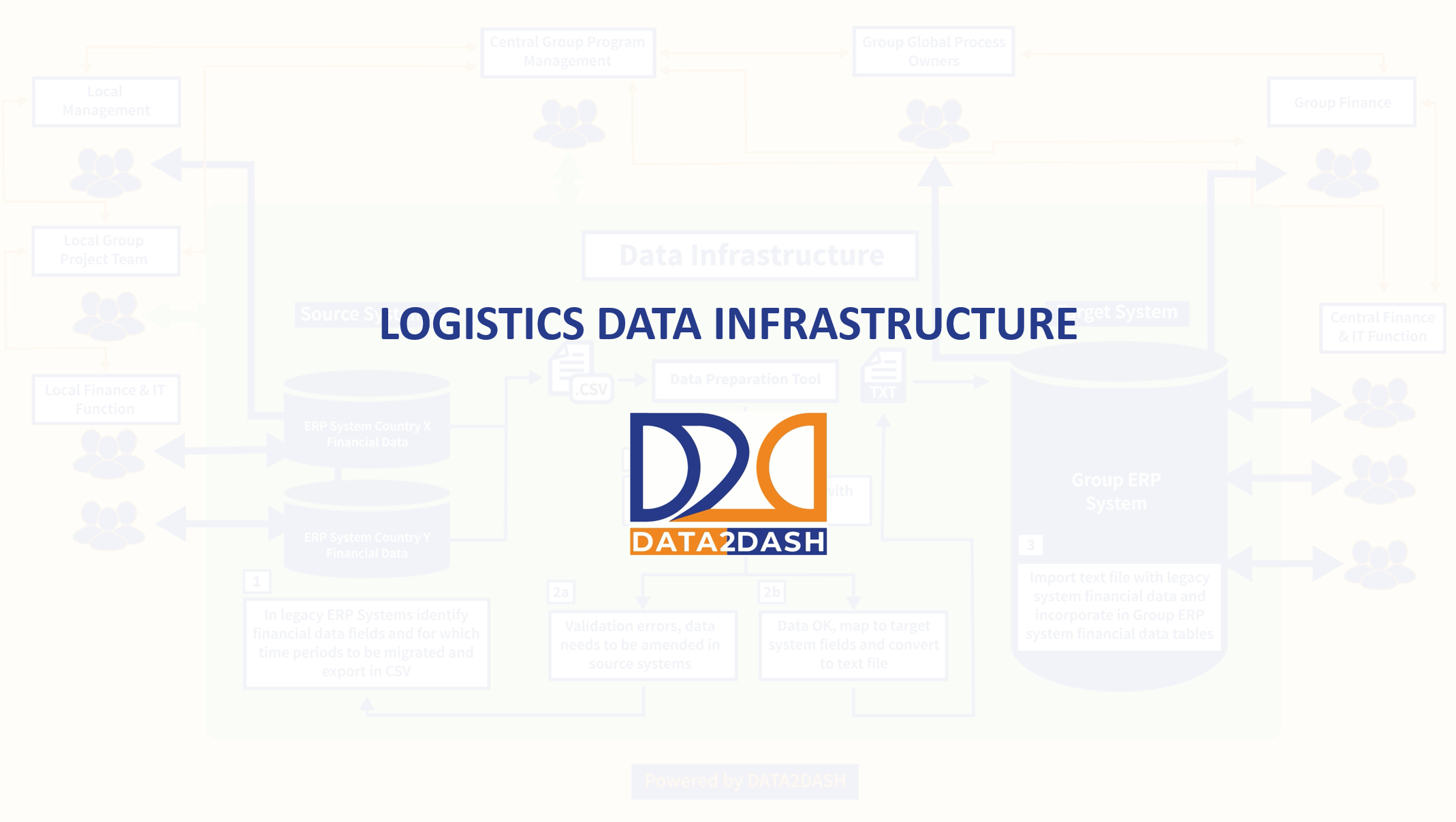 EXPLORE OTHER DATA INFRASTRUCTURE SOLUTIONS
EXPLORE MORE INTERACTIVE DASHBOARD SOLUTIONS